Celebrity Appearance by Tony Moran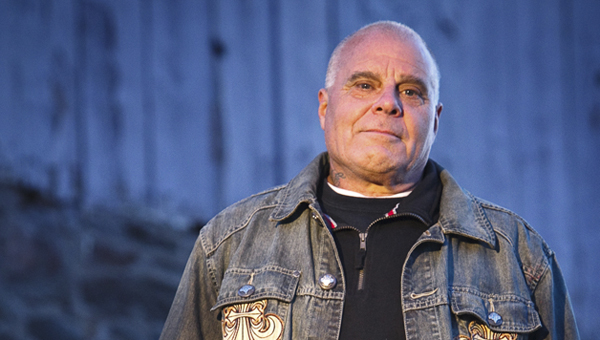 The Niles Scream Park is pleased to welcome actor Tony Moran for an exclusive engagement. Mr. Moran will appear at the Park on Friday, Saturday, and Sunday nights, October 5, 6 and 7. He will be available on the midway to meet with fans, take pictures and sign autographs.
On each of the nights, Moran will be available to take 3D pictures with him from 6:30-7:30 pm only. For the rest of the evening, he will be signing autographs. There is no fee to enter the Park to see Mr. Moran. 3D pictures with Tony are $20 and an autograph is $20. (An autographed 3D picture is $40 total.) An autographed picture proivded by Mr. Moran is $20. Fans will also be able to take selfies with Tony Moran for a fee of $10. Sales will be cash only.
Read more
Welcome to the Niles Scream Park
The place everyone's been screaming about
The Niles Scream Park is not just scary, it is considered by many to be one of the top haunted attractions in the country! Certainly one of the largest, the Niles Scream Park offers 44 acres of blood-curdling fear! Unlike other haunted houses, Niles rebuilds all five major attractions each year to provide you with completely new and unique shows. The professionally designed sets and ingenious scare-tactics led The Niles Scream Park to be recognized by Haunted Attraction Magazine as one of the "Top 31 Must-See Haunted Attractions" nationwide for the last four years running! This is no mere roadside attraction! Come visit one of the country's premier haunted houses!
We put the CARE in SCARE
While you're trembling, you'll be helping a good cause. In 2017, the Park donated more than $111,000.00 to local charities! The Niles Scream Park is a non-profit community project that uses approximately 150 to 200 volunteers per night to staff its various attractions. These volunteers represent over 55 Michiana area community and school organizations such as Boy and Girl Scout groups, church youth groups and booster groups for colleges and high schools. Since 1996, more than $1,800,000.00 have been donated to local and national non-profit organizations, as well as the Niles Scream Park funded college scholarships for students at Niles, Cassopolis, Brandywine, Dowagiac and Edwardsburg High Schools!! What a tribute to our volunteers!
NILES SCREAM PARK SCHOLARSHIP RECIPIENTS 2018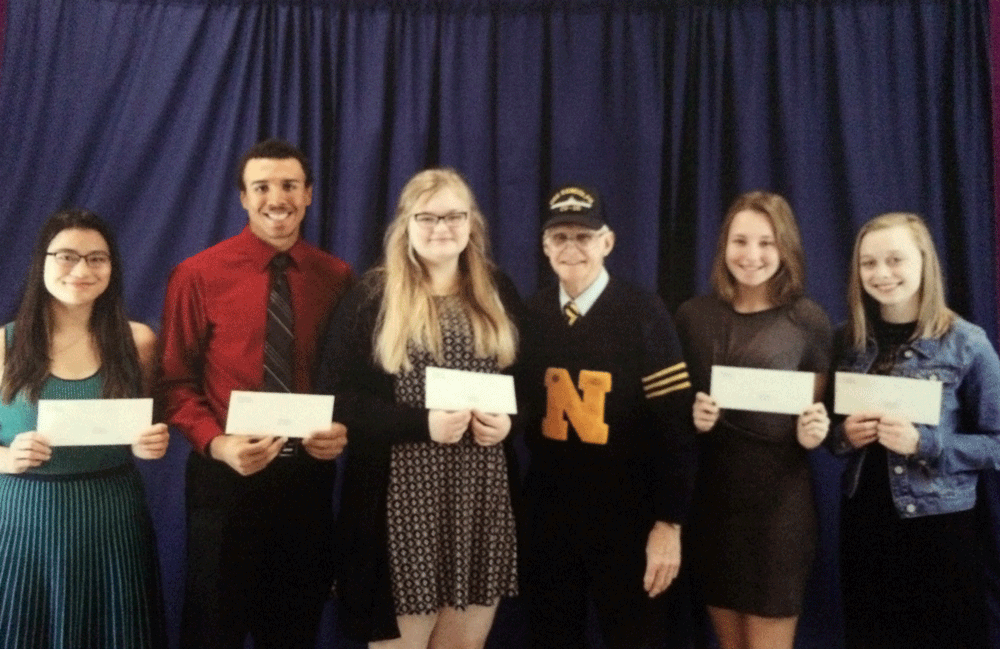 NILES, Michigan (June 20, 2018) — The Niles Haunted House Board of Directors is pleased to announce the deserving graduates who will receive scholarships from the Niles Scream Park community project. These graduates stood out based on their academic success, involvement in the Michiana community and future aspirations to become civic leaders. We are proud of the accomplishments achieved by this group of young adults and are confident in their ability to sustain success in their collegiate and professional careers. The scholarship recipients are as follows:
Read more
NILES SCREAM PARK RAISES MORE THAN $110,000 FOR LOCAL GROUPS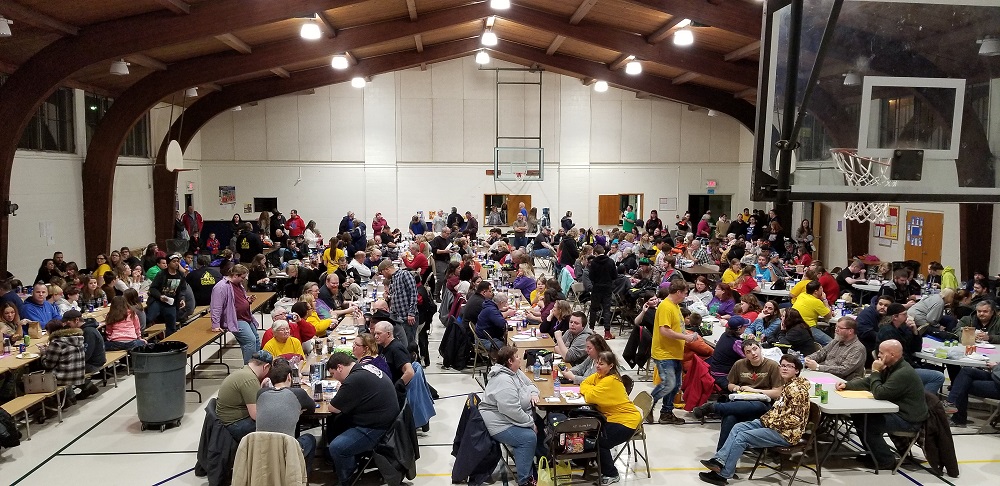 NILES, Mich. (November 28, 2017) – The Niles Scream Park, one of Michiana's most popular autumn attractions, recently completed another successful season at its always changing 44 acre site on Mayflower Road between Niles and Buchanan.
This year, the 44th consecutive year for running the project, the Scream Park raised over $110,000 for more than 50 area children's organizations, civic groups and other charities. Proceeds benefitted local school and service organizations including groups such as the Boy Scouts, Make a Wish Foundation, Pets Connect, Niles Drama Club and Haunters For Hope (American Cancer Society). The funds raised also will be used for four college scholarships for local high school seniors.
In addition to the cash donations, the Niles Scream Park supported many local causes, auctions and benefits with ticket donations totaling more than $2,800.
Read more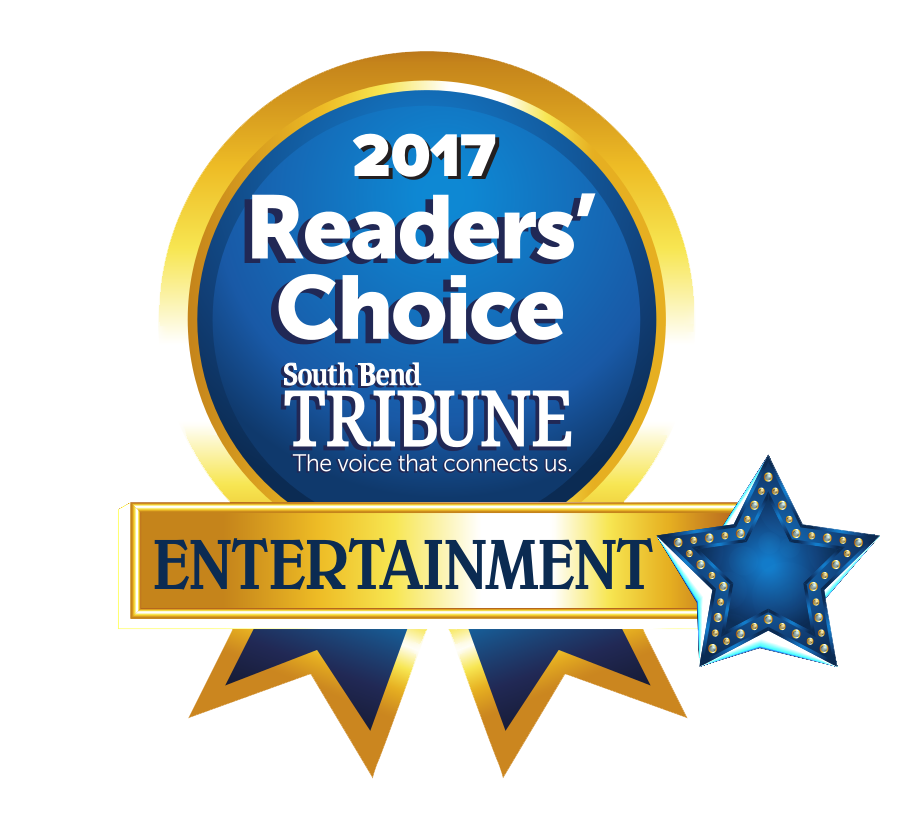 The Niles Scream Park is honored to be named the 2017 "Best Halloween Activity" by the South Bend Tribune readers in the annual Readers' Choice Awards. This is the fifth year in a row the Scream Park has been chosen number one by the South Bend Tribune readers.
Thank you! We couldn't do this without our fans!
Niles Scream Park Voted "2016 Top Haunt" in Nation-wide Poll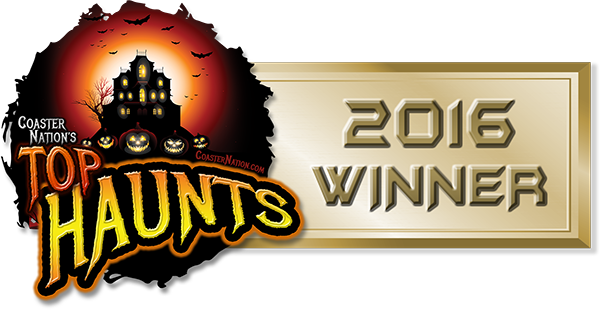 Thank you to all our fans and faithful followers for voting the Niles Scream Park the 2016 Top Haunt in Coaster Nation's country-wide poll for the second consecutive year. We do this for you and couldn't do it without you!